SCOT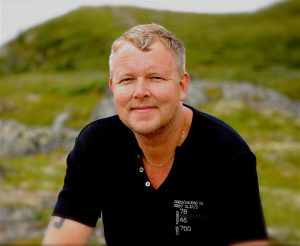 I started tying over 20 years ago. It started out with the fascination of exciting pictures of Japanese women, tied up in the most amazing postures. But I had to acknowledge, that it was not that easy to copy a picture. The women I used to tie, were very sweet and patient, but it must rarely have been a pleasure for them.
In 2010, my wife and I started as a couple in Copenhagen Shibari Dojo, which was just founded.  It was a start of a journey for my wife and me, multiple hours of intense presence and social time together with the other rope'sters.
We founded Kinbaku Lounge in 2013, and today it is a big venue and community, close to 130 students and their models. In a month somewhere between 200 and 300 people comes for tying and playing in the Lounge. Read more here KINBAKU LOUNGE
Today I:
– Make Photo-Shoots.
– Teach Private Tuition.
PHOTOGRAPHY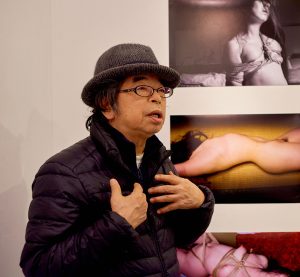 I had my interest in photography since I was very young. My father was very enthusiastic amateur photographer, so I spend some of my time as teenager in a darkroom, fascinated by the magic of developing pictures.
Then life happened, and the photography was on and off for many years. Until I saw the pictures of Japanese women in ropes. Since then I have been taking a lot of pictures and studying old Japanese pictures.
And today I am very grateful for the chance to meet and spend time with the greatest Kinbaku photographer in all times – Norio Sugiura. Thank you for your patience with me